Exploration Overview
Lion One's exploration division is set up for success following the discovery of deep feeder Zone 500, its ongoing drilling programs, the expansion of its drilling fleet to 8 rigs, and the increased capacity of its geochemical assay laboratory in Nadi to 12,000 assay samples per month.
Trilateral Drilling Strategy:
NEAR SURFACE INFILL DRILLING
---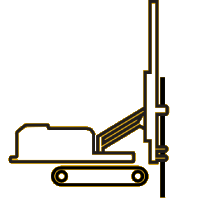 DEEP EXTENSIONAL DRILLING
---

REGIONAL EXPLORATION
---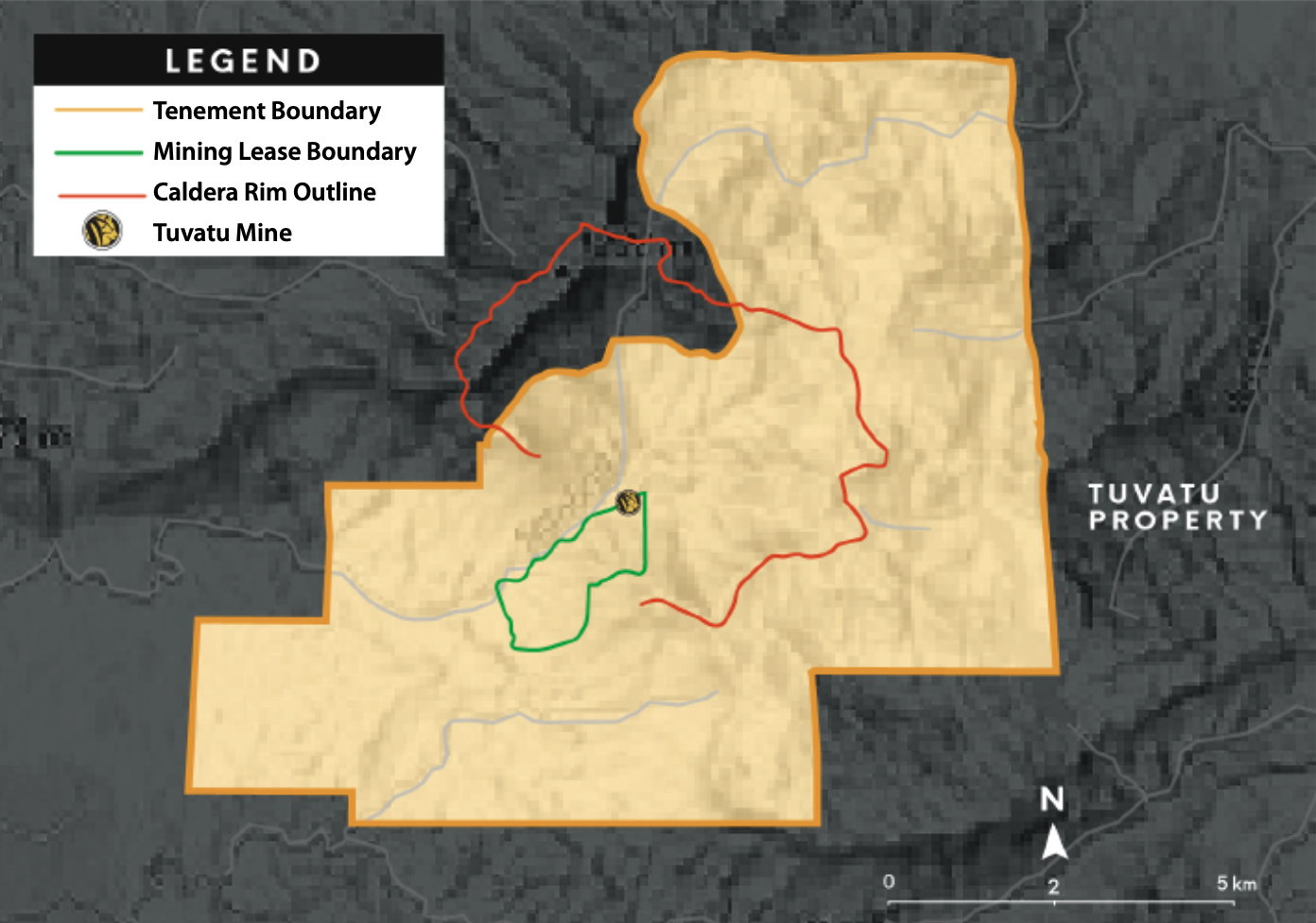 EXPLORATION UPSIDE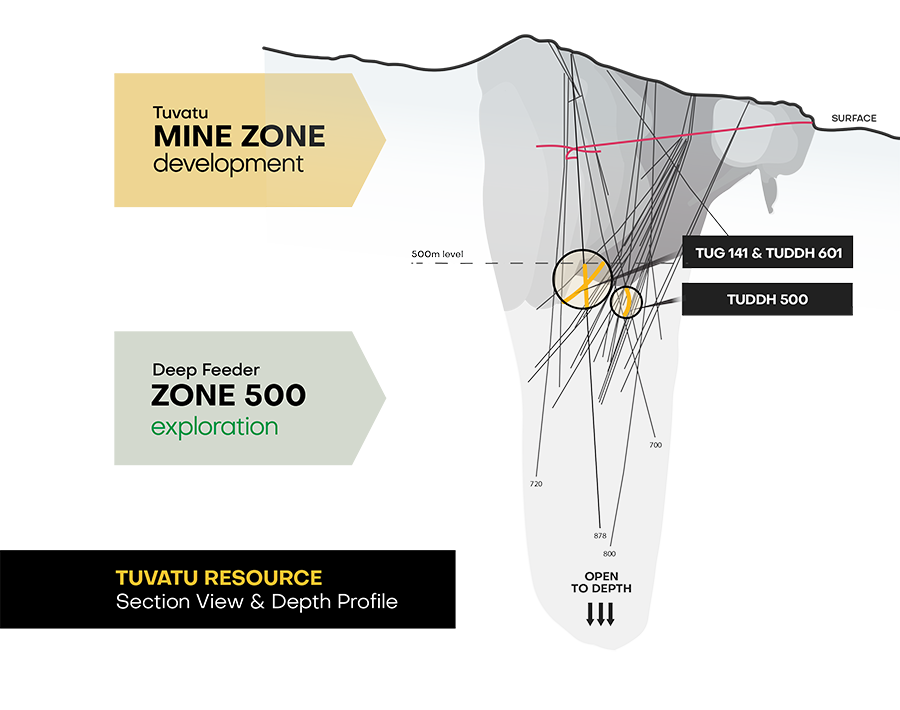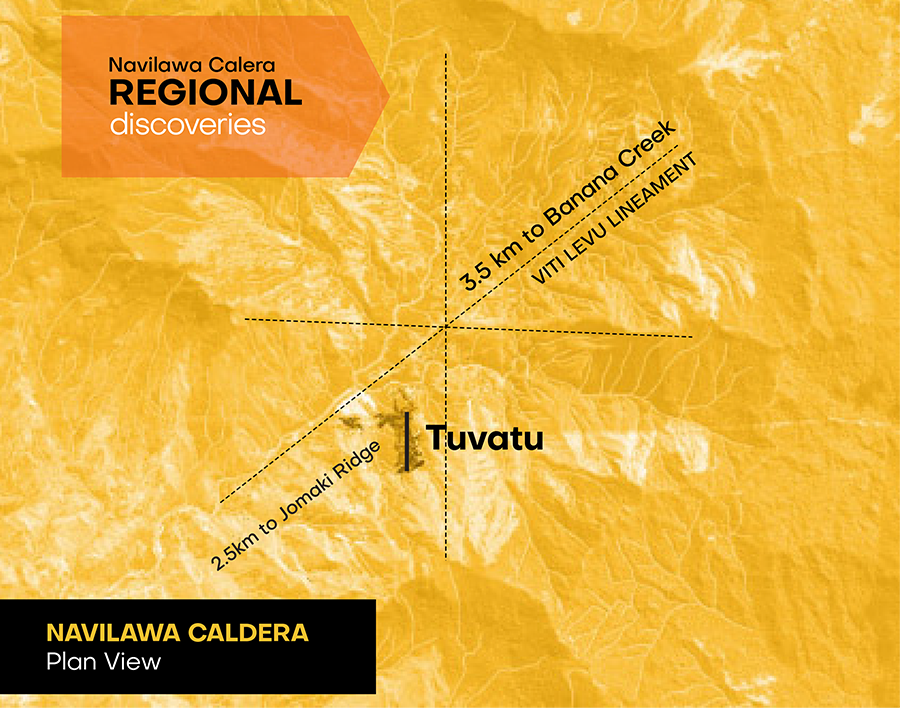 Zone 500 DEPTH EXTENSIONS
TUG 141: 20.86 g/t Au over 75.90m
TUDDH 601: 12.22 g/t Au over 54.90m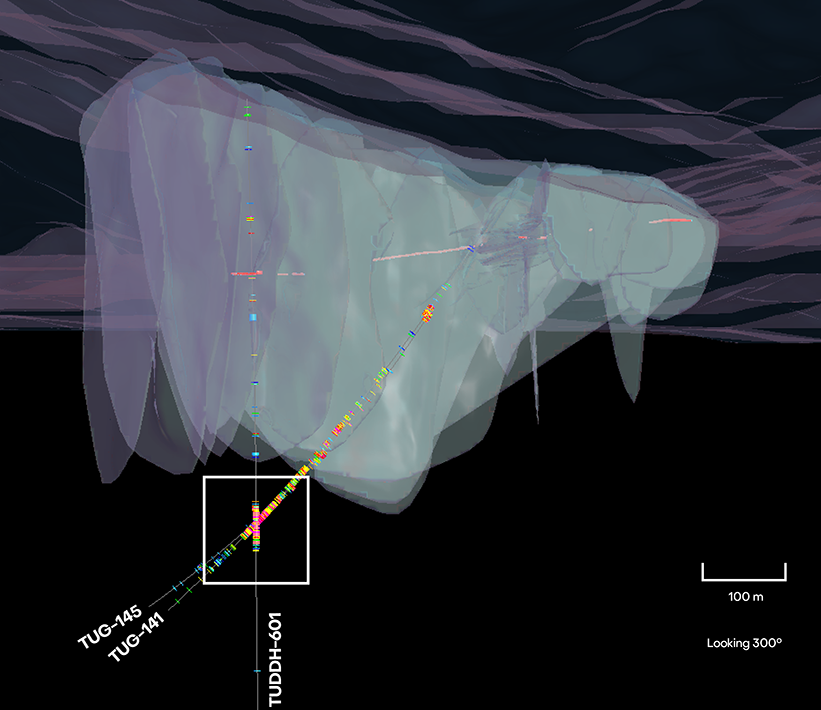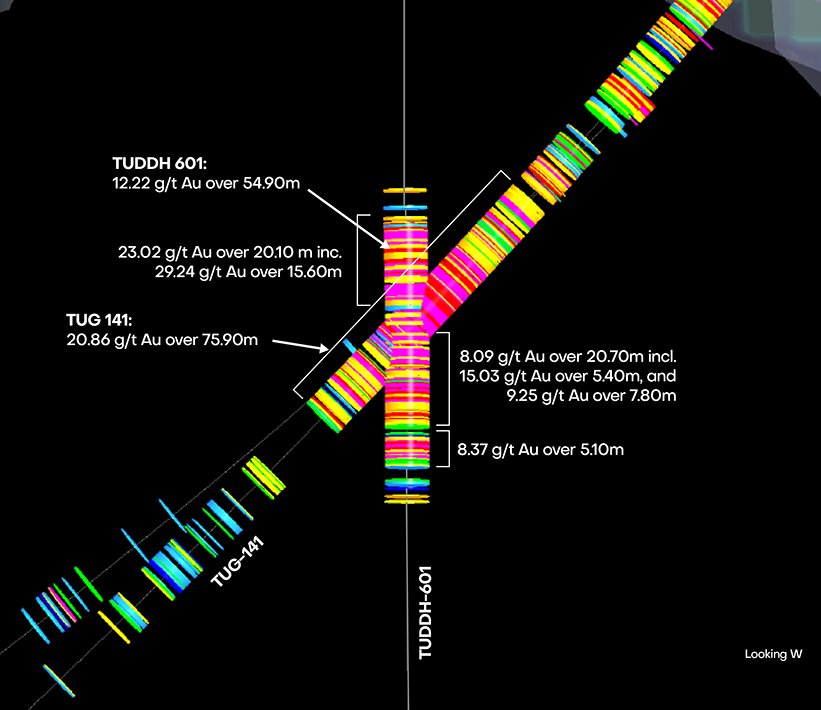 PRIME LOCATION & SETTING
The Fiji Islands are located in a unique geological and tectonic setting in the South Pacific Ring of Fire. Tuvatu is located on Fiji's main island, Viti Levu, just 35 km south-east of the Vatukoula gold mine, one of the oldest and most prolific gold mines in the South Pacific, producing over 7 million ounces of gold over the last 87 years.
The Tuvatu Alkaline Gold Project is located near prime world class infrastructure such as the country's paved highway system, the country's largest international airport and the country's 2nd largest commercial port. The latter two are within 30 km of Tuvatu and provide ease of access for eventual commercial export and the delivery of goods and services.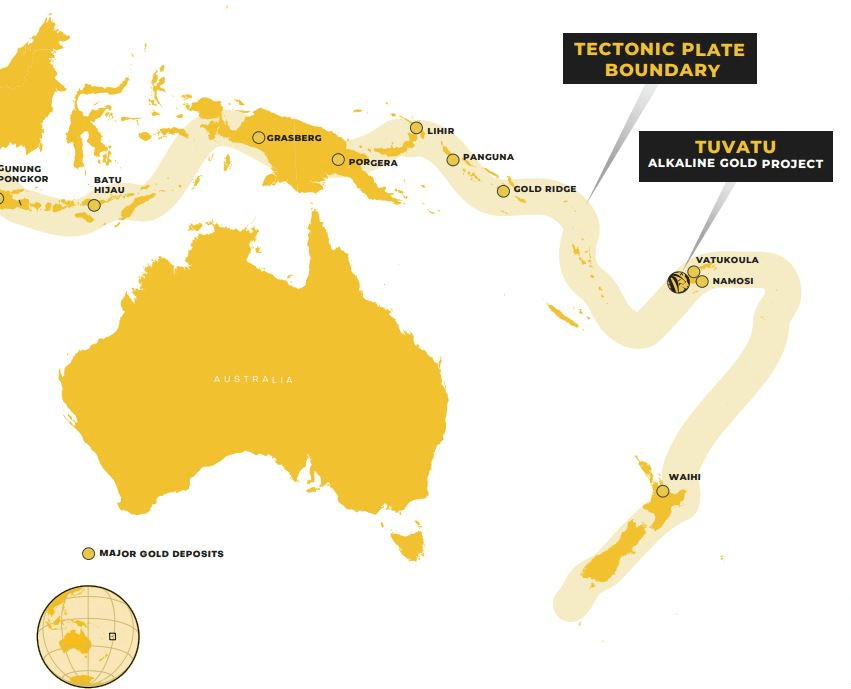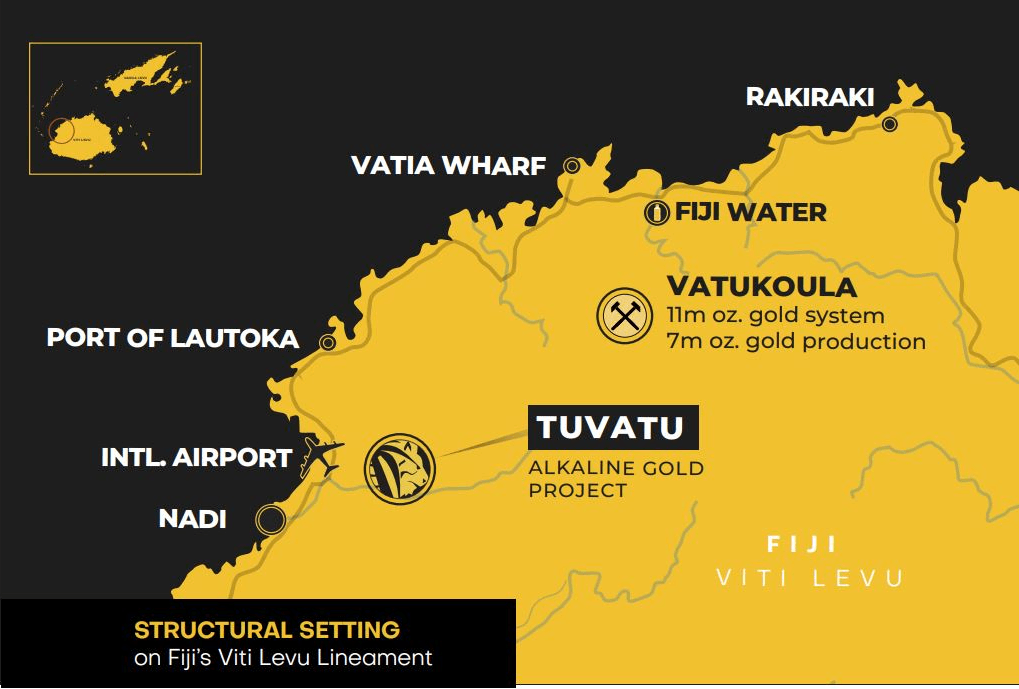 THE NEXT WORLD CLASS

ALKALINE GOLD DEPOSIT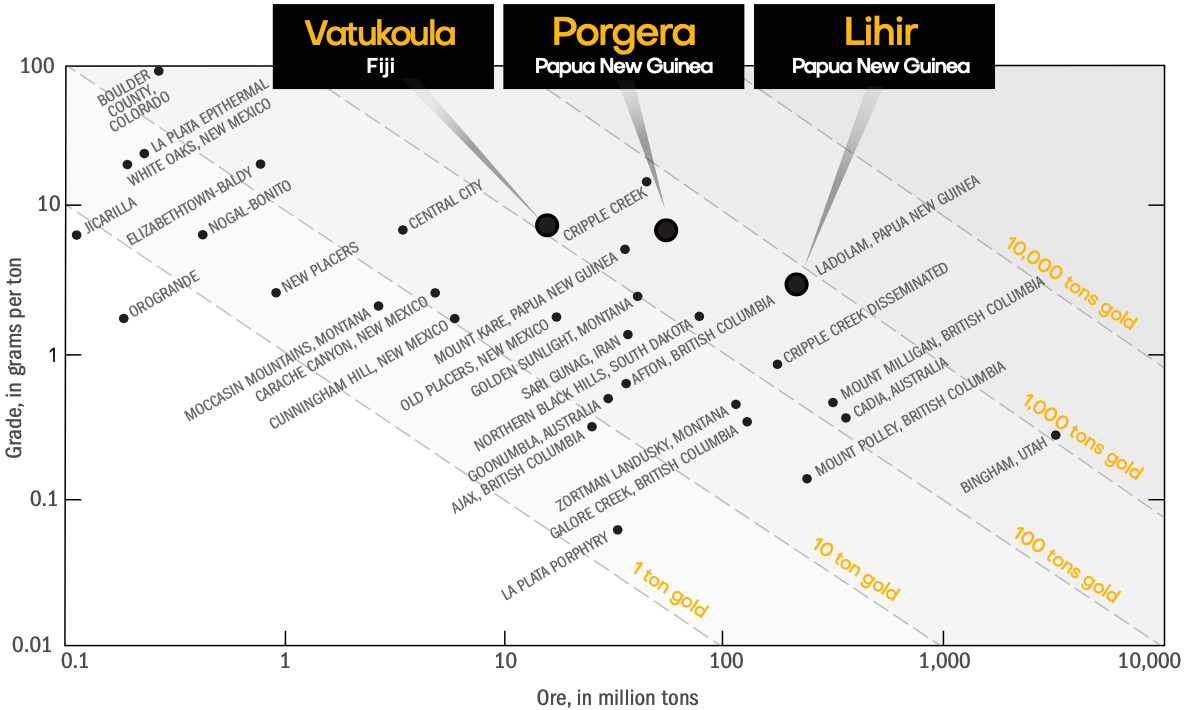 COMPARING
TUVATU &

PORGERA
PORGERA INTRUSIVE COMPLEX (MAGNETIC ANOMALY) COMPARED TO NAVILAWA (TUVATU) CALDERA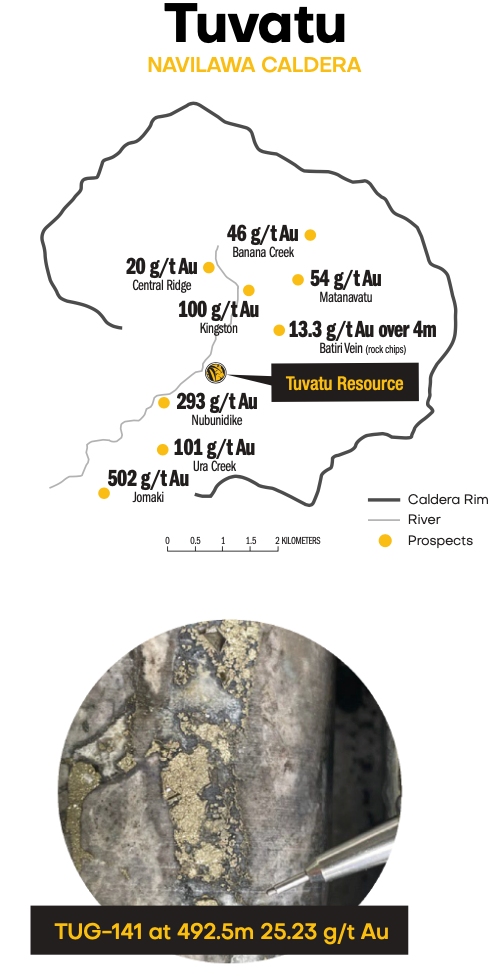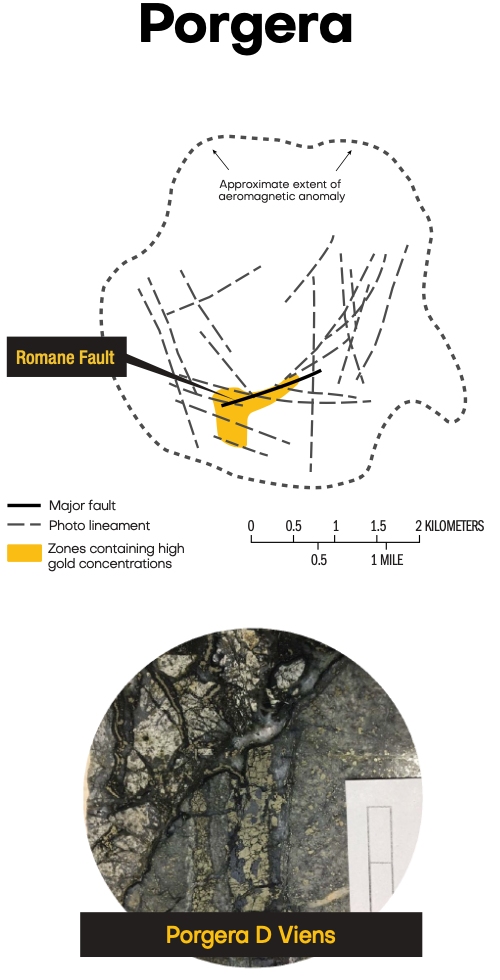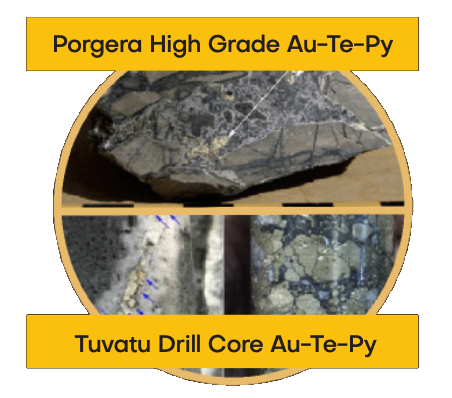 RON STEWART, former CHIEF GEOLOGIST @ PORGERA GOLD MINE for PLACER DOME
CONCLUSION: "All of the geologic lines of evidence suggests Tuvatu and Porgera are related gold systems with remarkable geologic similarities"
"LIO's recent announcement of the discovery hole TUG-141: 20.86 g/t Au over 75.90m from 443.4m downhole into the 500 Zone is a major breakthrough and suggests a high likelihood that there is more to come based on the conclusive evidence in the geologic data".