BUILDING FIJI'S NEXT HIGH-GRADE GOLD MINE

25km
FROM NADI INTERNATIONAL AIRPORT IN FIJI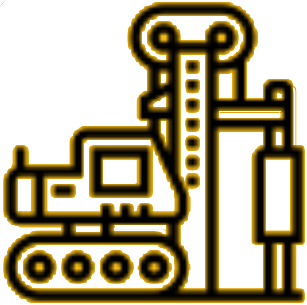 8
Drill Rigs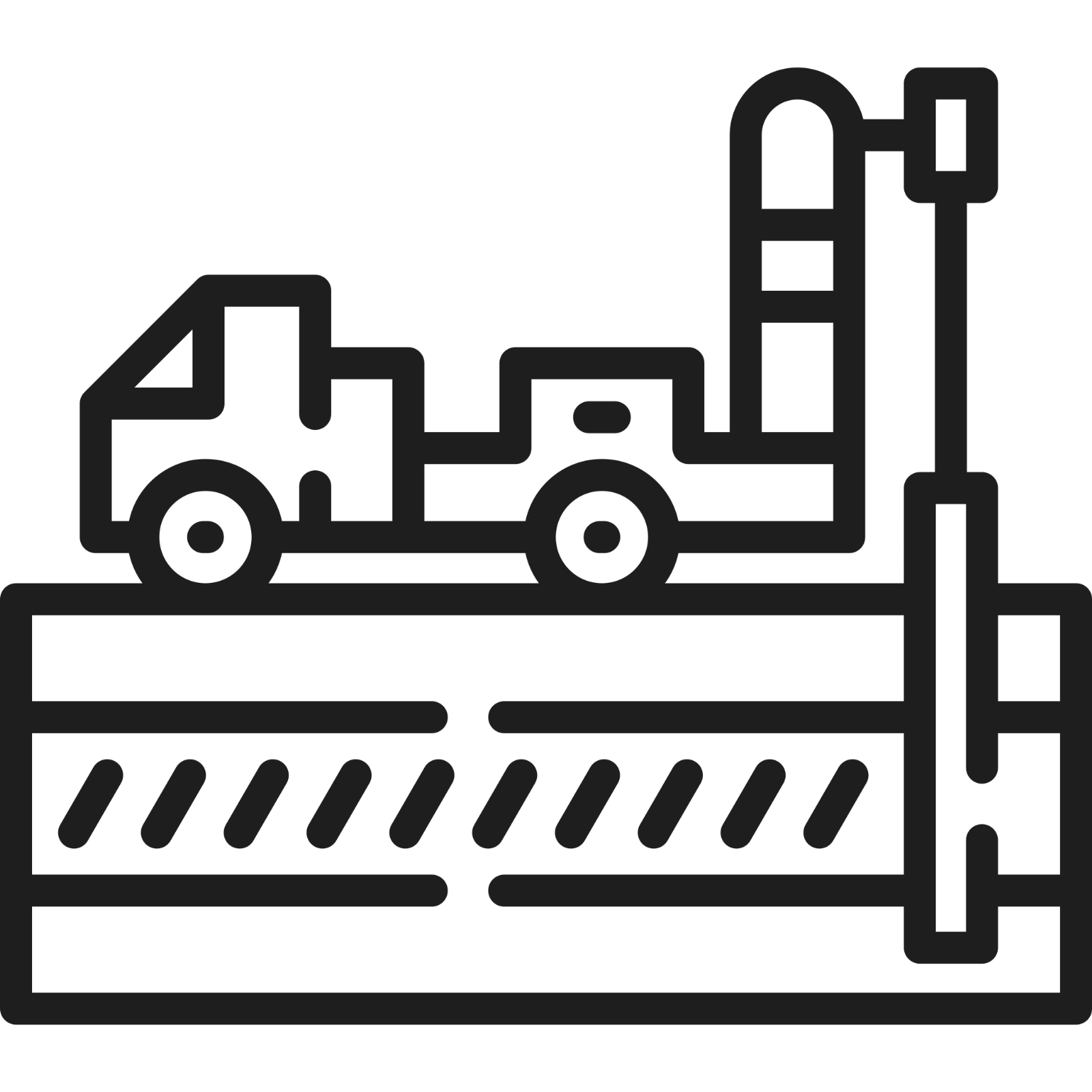 30,000m
ANNUAL DRILLING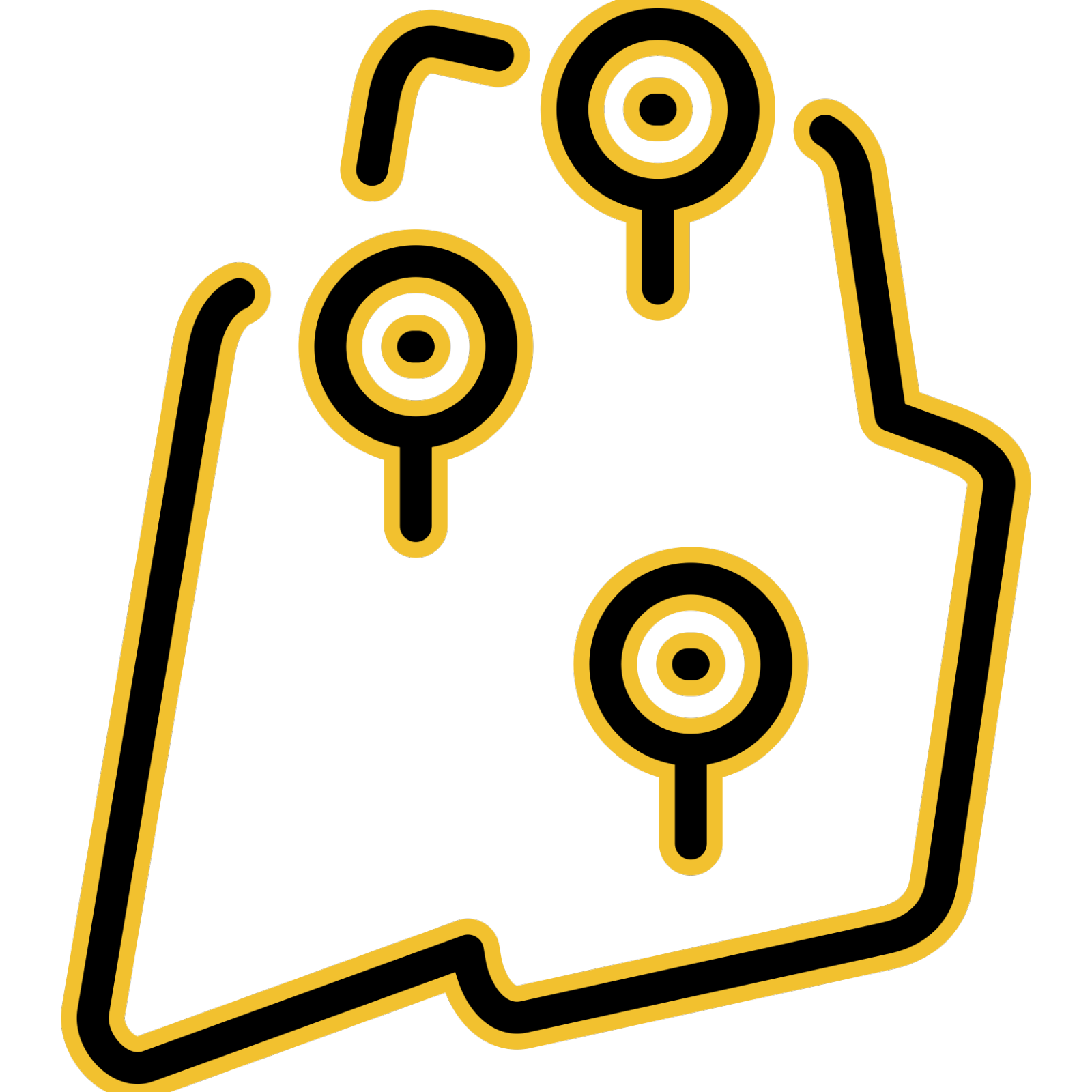 136km2
EXPLORATION LICENSE AREA

12,000
ASSAY LAB MONTHLY SAMPLING CAPACITY

2035
UPDATED MINE LEASE RENEWAL DATE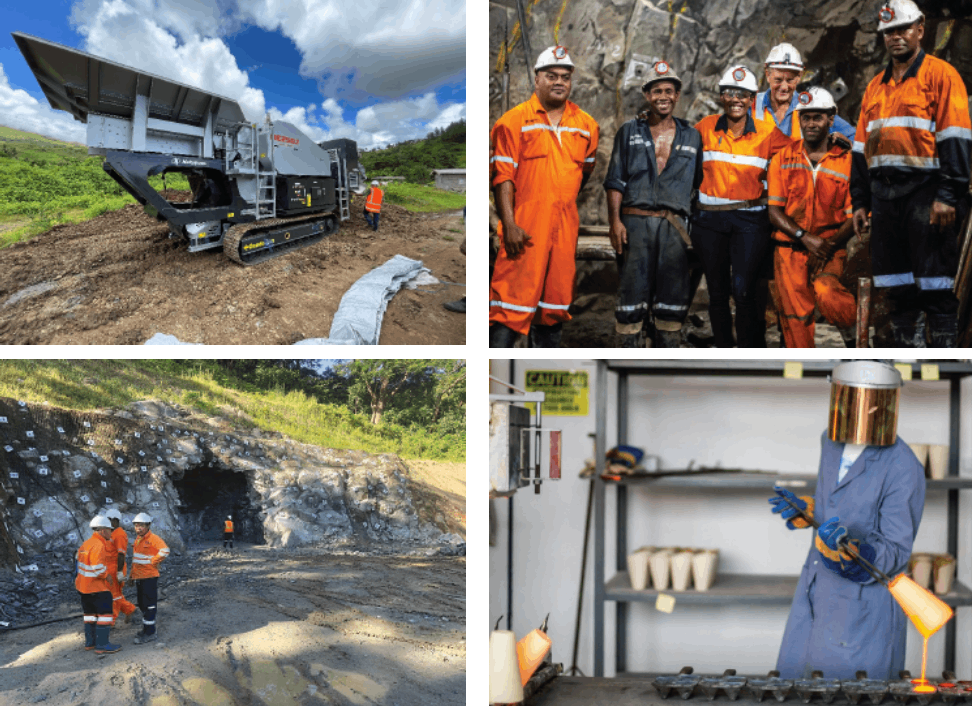 PROJECT OVERVIEW
Lion One's Tuvatu Alkaline Gold Project is a world class geological anomaly with considerable high grade gold upside potential across the Company's mine lease and exploration license area.
The renewal date of the Company's special mining license has been extended until 2035 providing additional security and confidence by the Government of Fiji in the Company's ability to deliver on building and operating the country's 2nd gold mine. Several port facilities and the country's largest commercial airport are located within 30 km of the project.
The Special Mining License covers both the current resource and several high priority exploration target areas with the anticipation this will add to the Life of Mine of this development.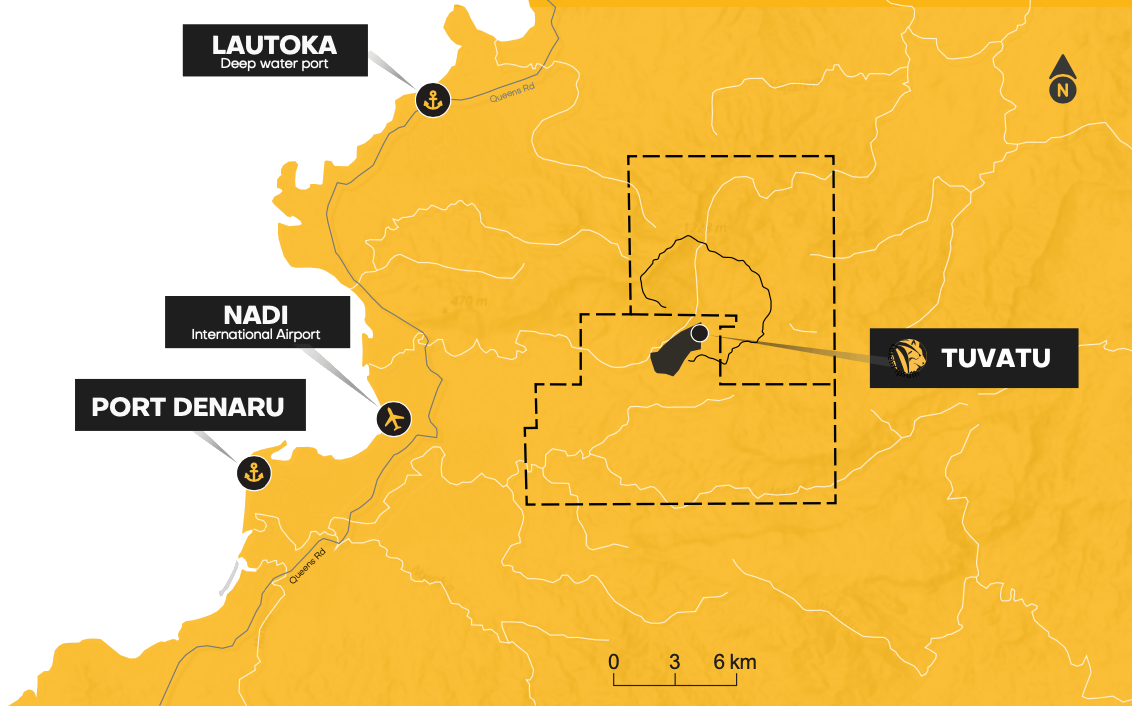 HIGH GRADE RESOURCE

PRIME GEOLOGICAL SETTING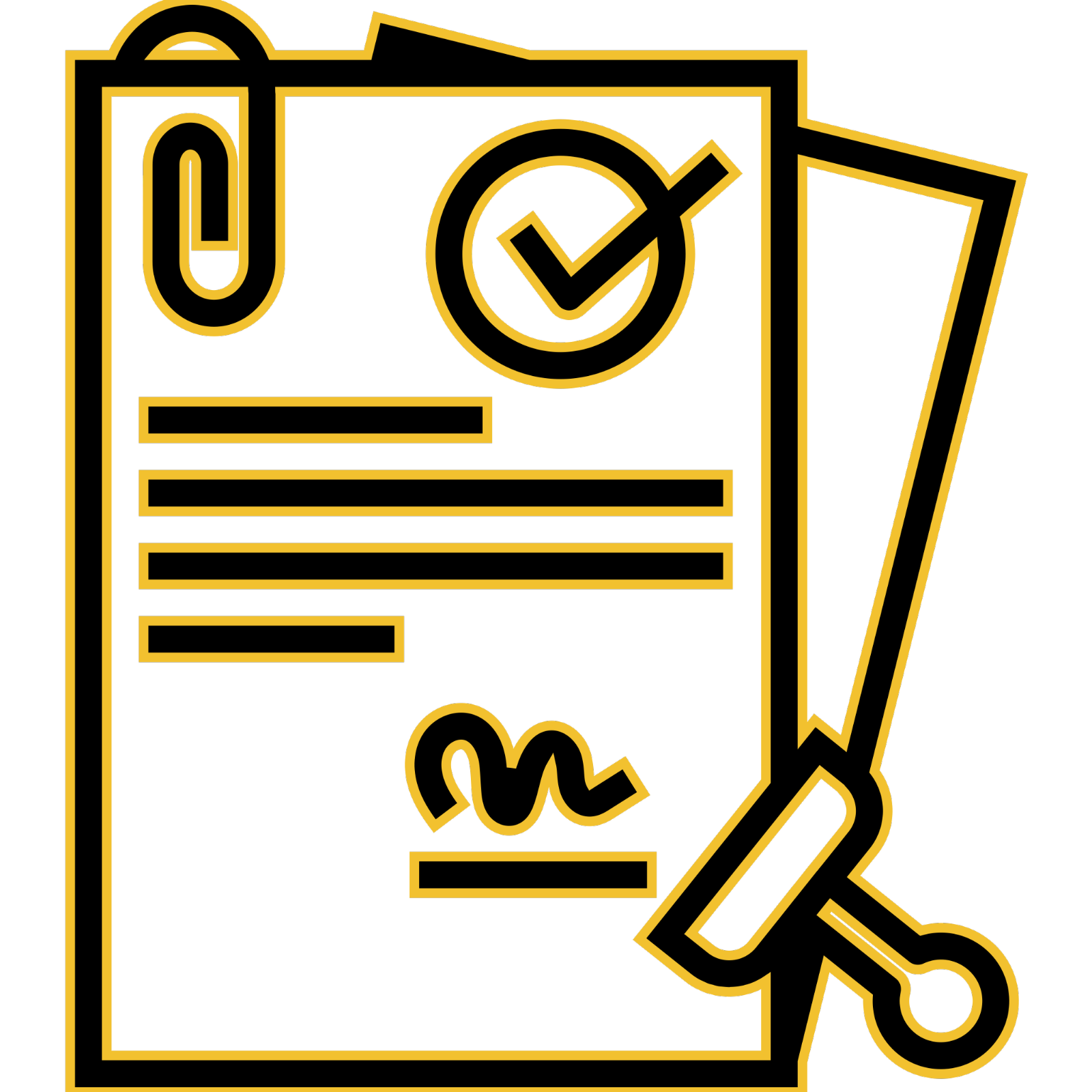 PERMITTED FOR PRODUCTION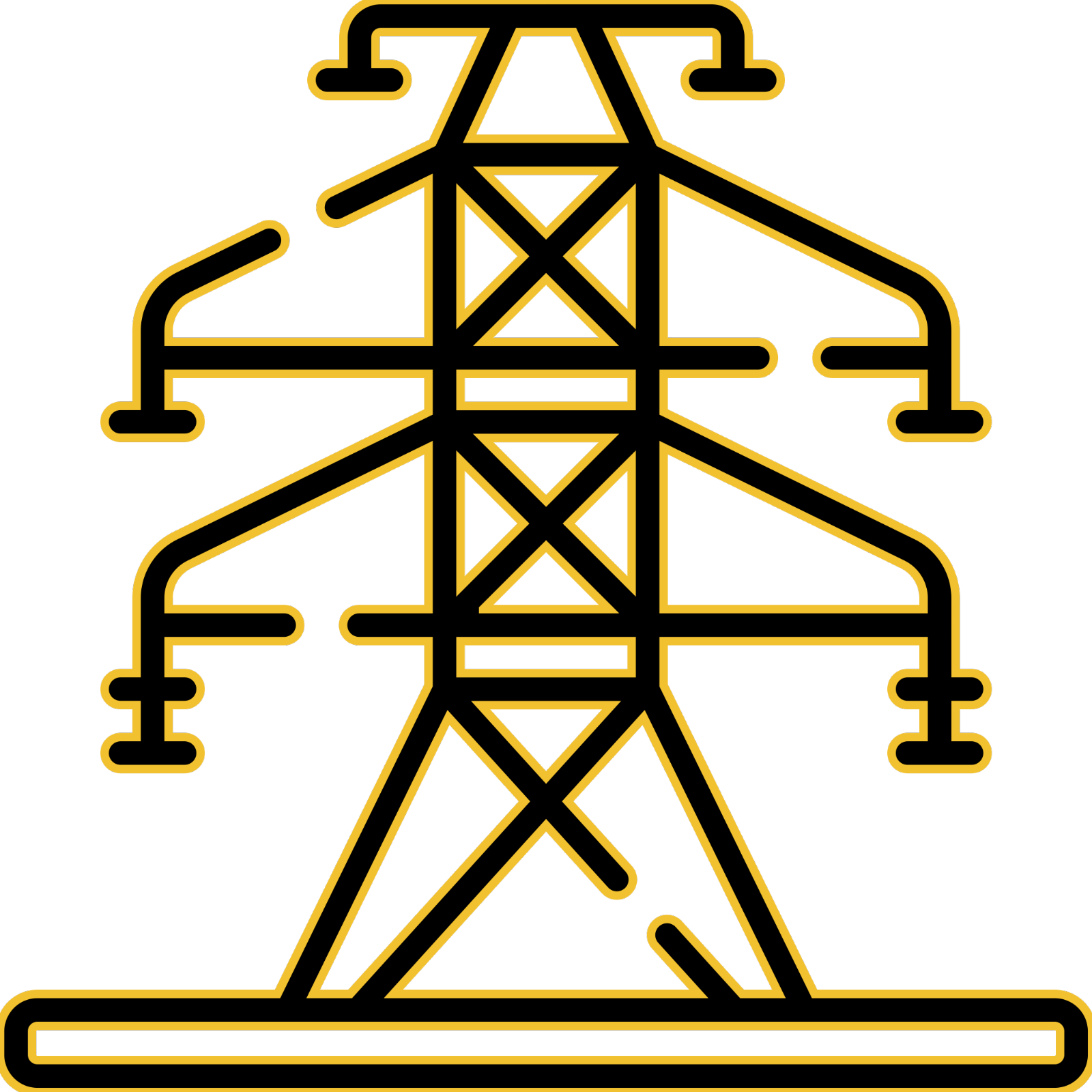 WORLD CLASS INFRASTRUCTURE
MINE SITE INFRASTRUCTURE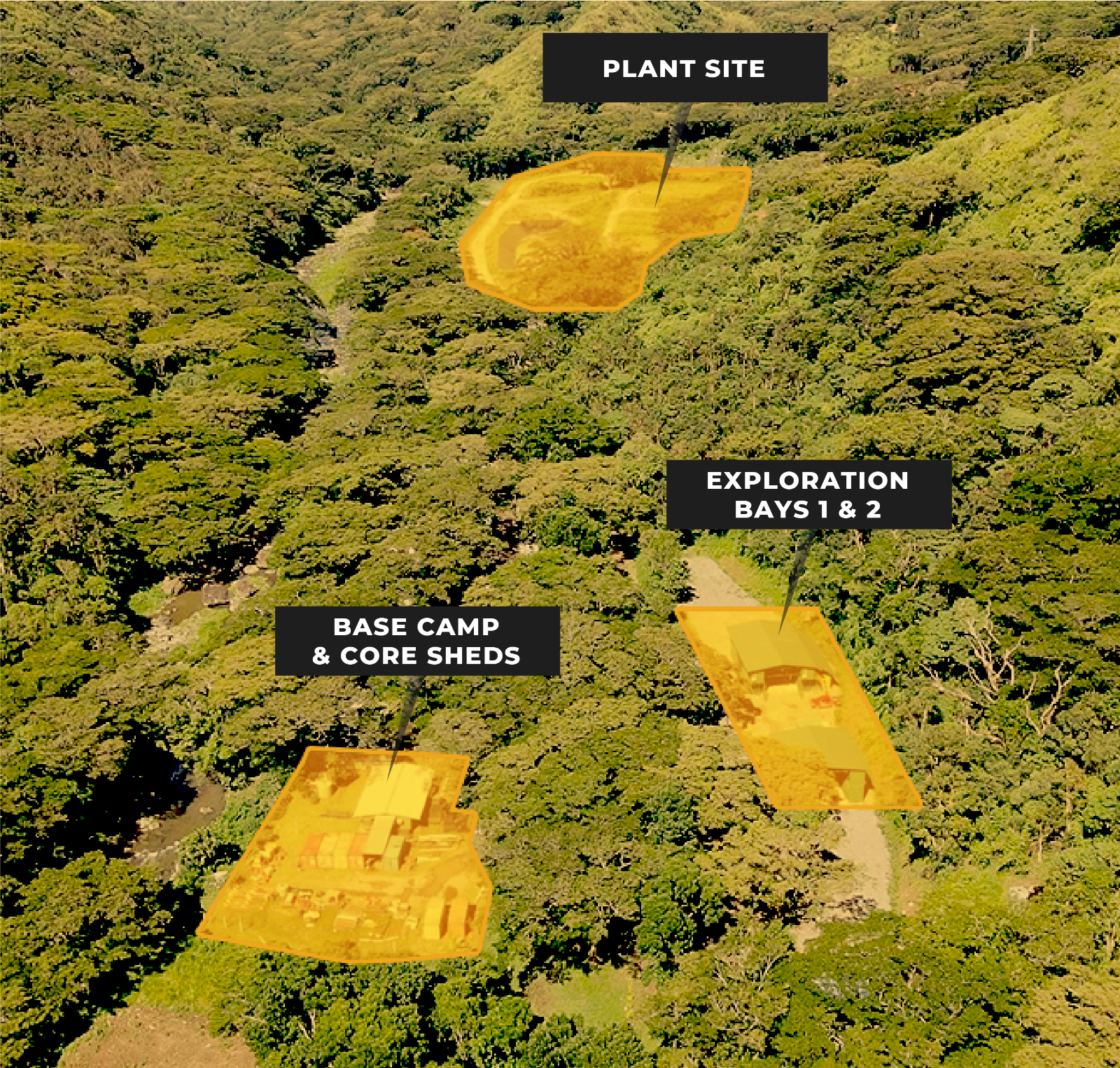 The Company has commenced mine development with several key infrastructure projects complete or well advanced including the construction of the base camp, accommodation facilities, offices, and core sheds.
Development of the no. 2 production decline commenced in mid-2022 which will be utilized to conduct deep strategic drilling and eventual mine production. Progress is underway with the tailings facility and equipment has been ordered in preparation for the construction of the plant site.
Contracts are complete or in final negotiation for all mine infrastructure including:

OFFICES
POWER

MINE EXPLOSIVES MAGAZINE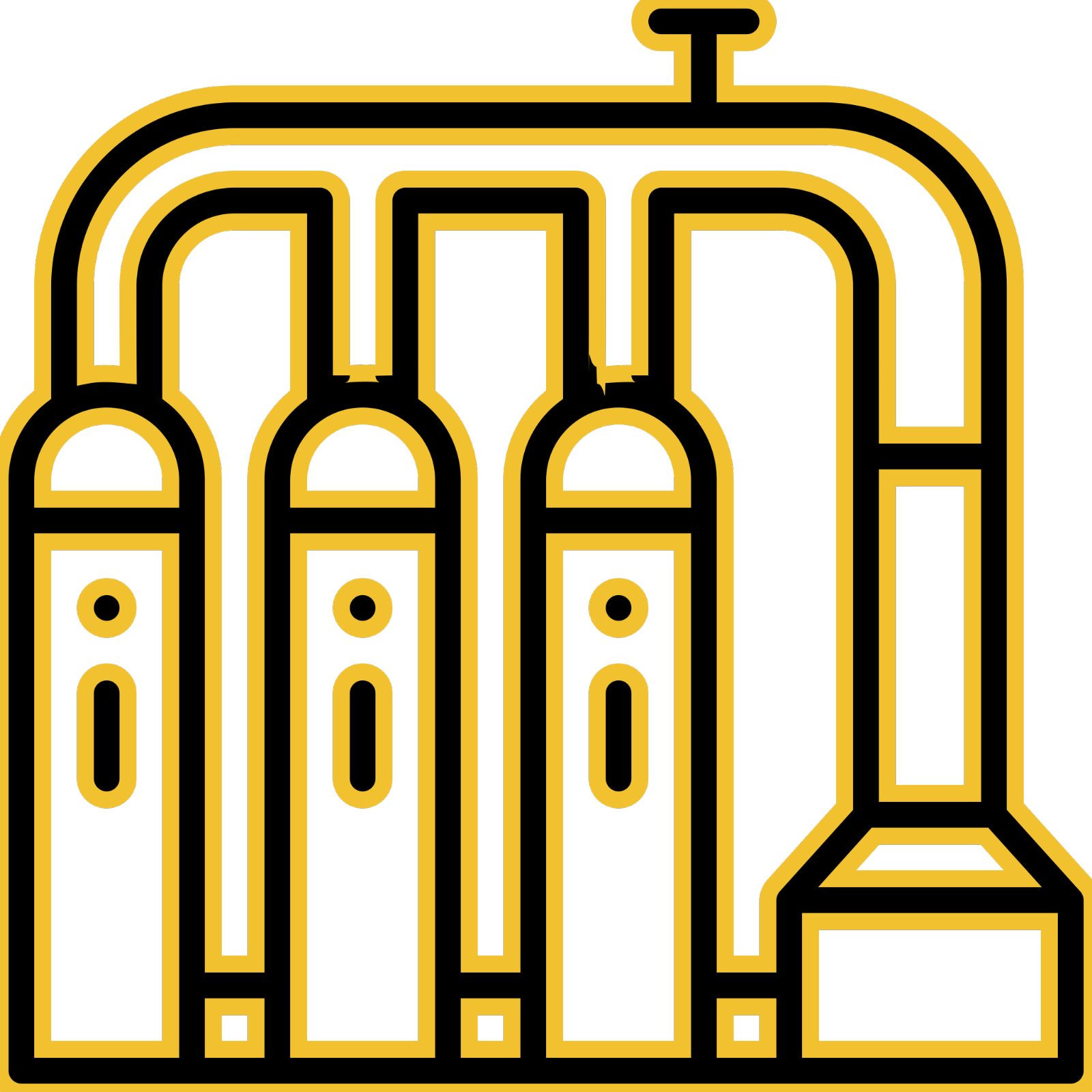 WATER SUPPLY AND WASTE-WATER TREATMENT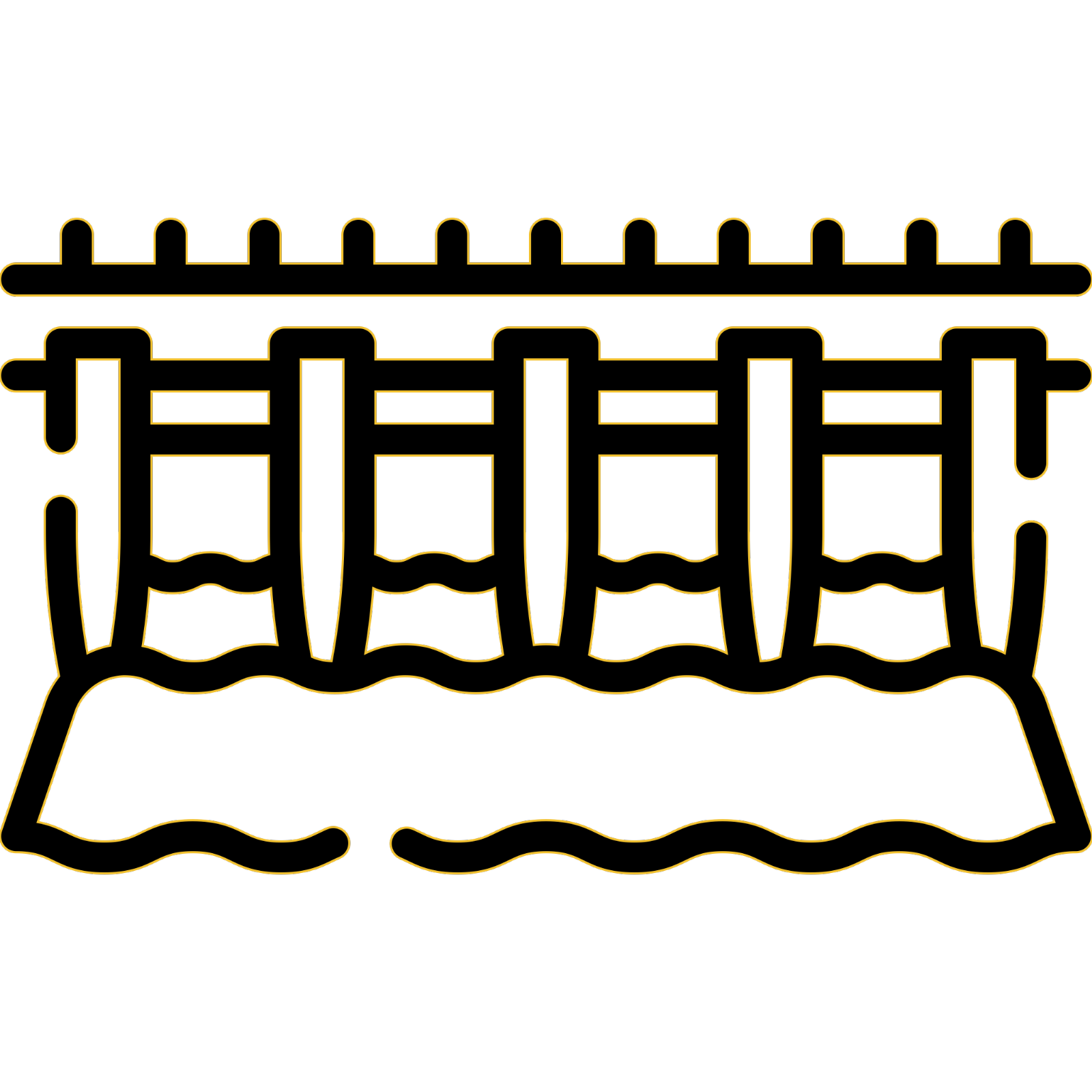 TAILINGS

COMMUNICATIONS INCL. FIBER-OPTIC ACCESS
2022-23 MINE DEVELOPMENT PROGRESS
MINE DEVELOPMENT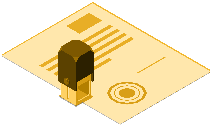 Permits are in place for underground mining operations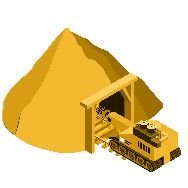 Development of no. 2 underground access portal @ rate of 4 m per day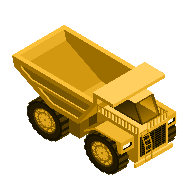 Mobile mining equipment fleet has been purchased or delivered
MILL DESIGN & CONSTRUCTION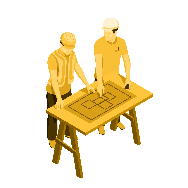 Detailed engineering & procurement underway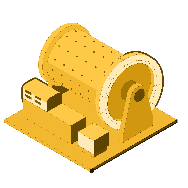 Design process completed for scalable mill facility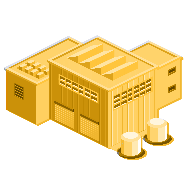 Installation & initial production planned for Q3 & Q4 2023